The littlest members of your family can have some of the biggest thoughts about your vacations. We partnered with Go RVing to bring this story to life.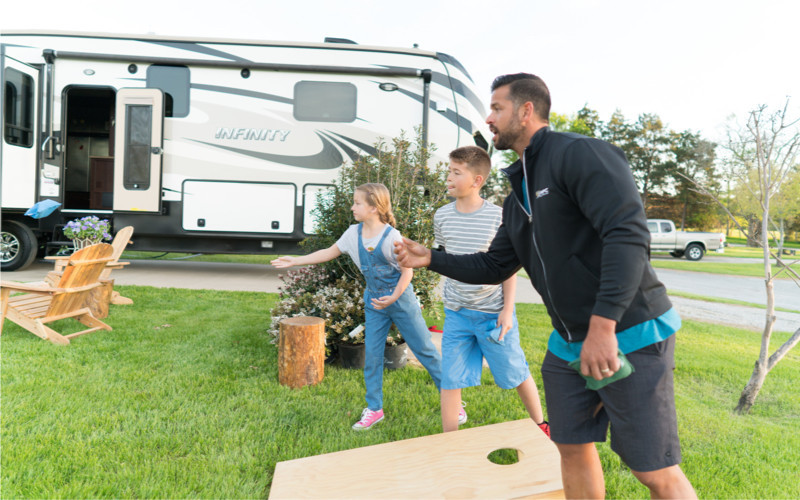 Where and how you go on a trip is a big decision! Every family is different, and it's always worthwhile to have a conversation with everyone about their hopes and dreams. Of course, at the end of the day, what the grown-ups say goes, but the kids' opinions are extremely important. That's why we asked several children under the age of 18 what they love most about spending time on the road with their families.
Grandparents Rule the Kitchen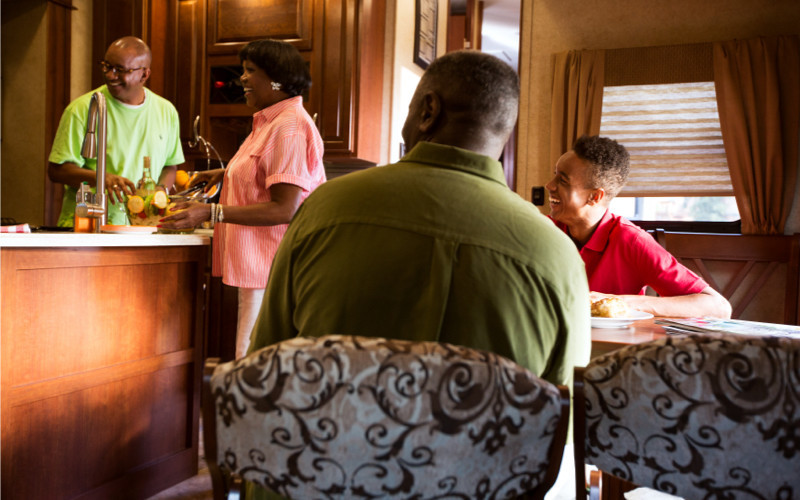 Twelve-year-old Aniyis C. travels throughout Florida with her dad Luis and step-mom Sandra in their fifth wheel, a type of towable RV (the attachment point of the RV is in the bed of the truck). Her favorite thing about having her grandparents join them in the RV is the cooking. "Grandma makes me fries, my papa always makes me wings," says Aniyis. She isn't the only one who enjoys her grandparents' cooking; her eight-year-old brother Julian says, "I love when my grandma cooks pancakes for me. I love that my papa always buys all the snacks."
Nature Is at Your Front Door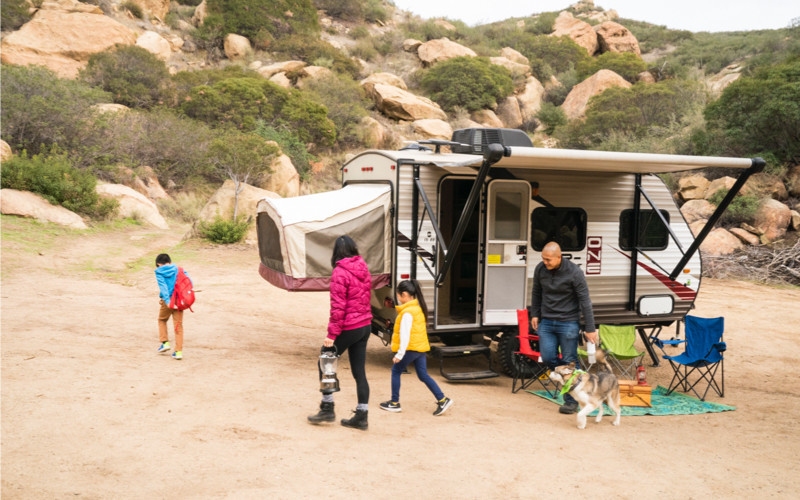 While traveling throughout the United States, Mexico, and Canada in a Class C motorhome with his parents Julio and Sandra, nine-year-old Tiger P. has learned "how to identify plants and animals." Those are things not easily learned in textbooks.
Twelve-year-old Daniel M. says, "I like snow. I didn't get to see it until we started RVing. I remember the snow the best." He experienced snow in Georgia and Colorado while traveling with his parents Robert and Jessica. Hands-on learning lasts a lifetime.
Lasting Memories Begin at the Beach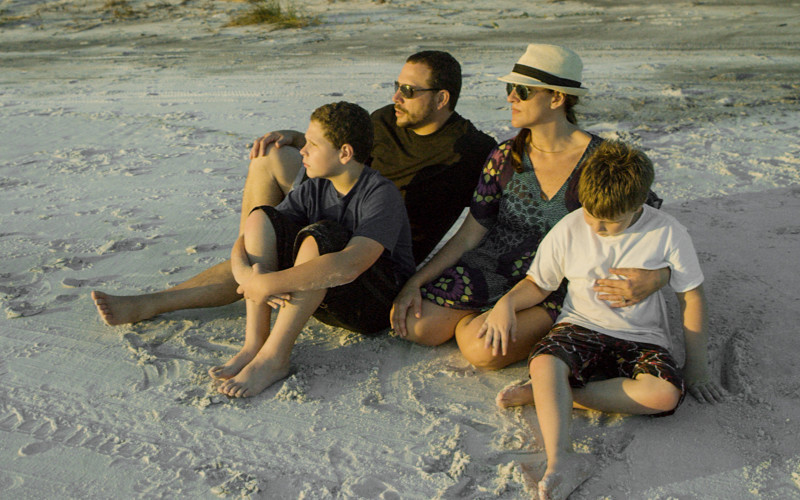 Although six-year-old Milena C. has traveled to Mount Rushmore and the Badlands, her favorite RV memory was "when [she and her parents] went to the beach at Sebastian Inlet State Park" on the central Florida coast.
White-sand beaches and salty waves aren't the only things seven-year-old Gavin C. remembers from his beach experience with his parents Brando and Brit. He says one of his favorite memories was "getting to pull ghost shrimp out of the sand on a beach in Georgia."
Making Friends Is Easy on the Road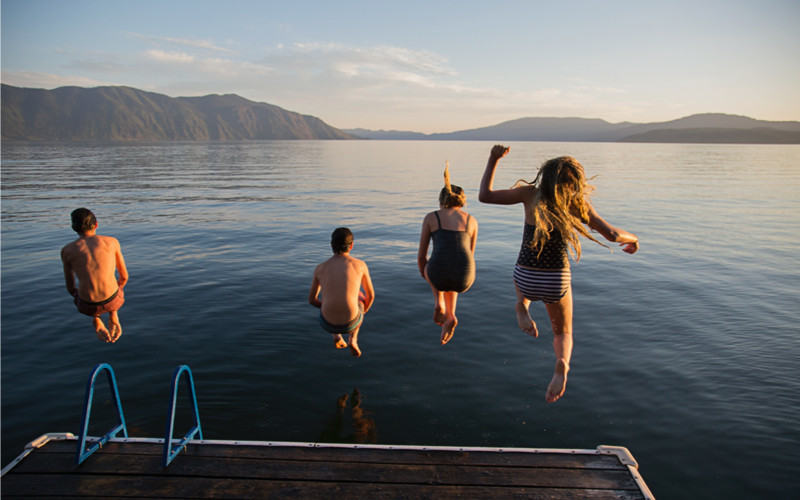 Nadia M. has traveled along the East Coast and through the Midwest with her parents Robert and Jessica. One of her fondest memories is of a North Georgia seed-spitting competition at an RV park. "I showed a little boy how to take a bite of watermelon and how to spit out the seeds," she says.
Nadia isn't alone in believing that RVing and socializing go together. Five-year-old Sofia P. has traveled to 35 states with her parents and says her best memory has been "meeting new friends."
RVing Is Convenient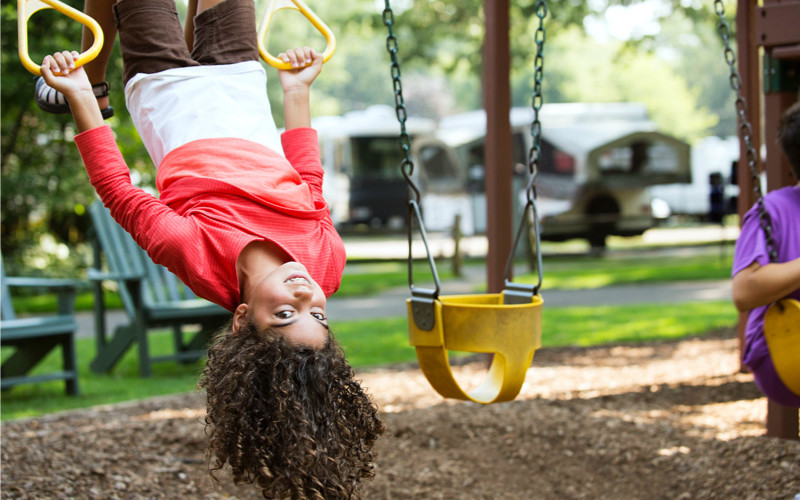 Nine-year-old Sebastian C. says, "We get to see all sorts of new places and do all sorts of new things without having to pack and unpack all the time." His six-year-old sister Stella agrees, stating: "We get to spend lots of time together outside and swimming in the pools or the bay, and we can go back to our RV whenever we're tired or hungry or hot." Sebastian and Stella RV with their parents Rafael and Lindsay around New England and the Delmarva Peninsula.
Older Siblings Lead the Way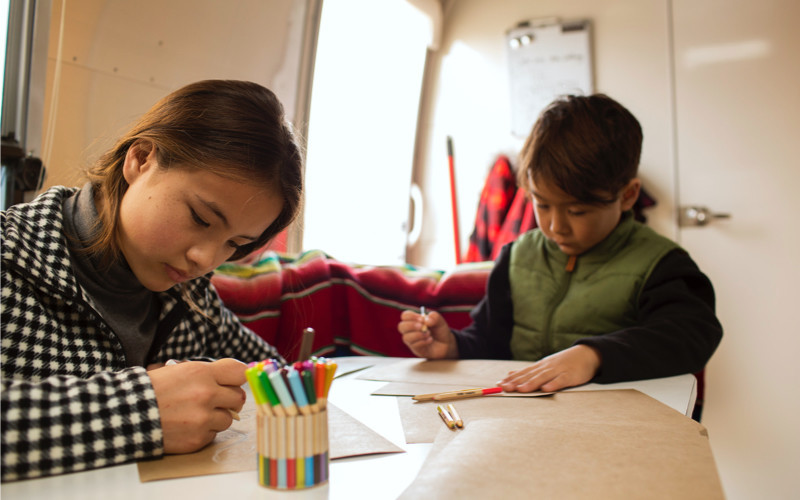 RVing siblings have a special opportunity to bond. This is especially true for younger children. When four-year-old Esteban P. was asked what he liked about RV vacations with his siblings, he said, "I like to learn with them. They teach us good stuff." Esteban RVs with three older siblings and his parents Julio and Sandra.
Three-year-old Lincoln was born on the road and travels with his older siblings and parents Brandon and Brit. When asked about RVing with his family, he said, "I like to play a lot with bubba and sissy!"
Gaining Life Skills Is Part of the Journey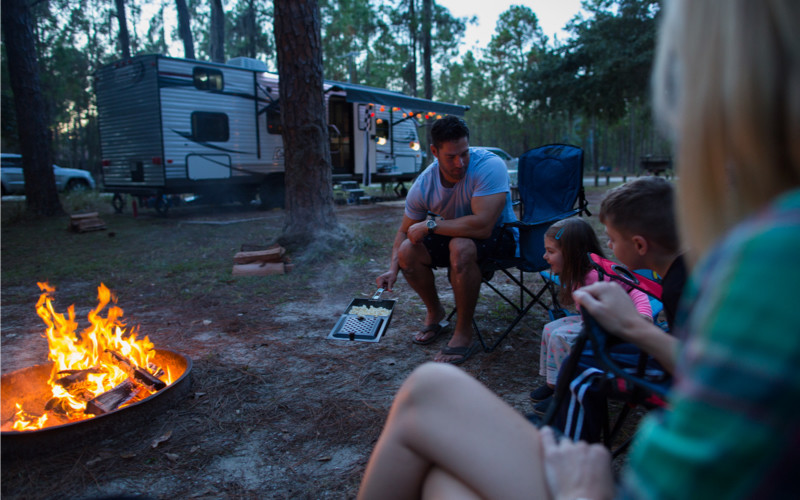 Kids learn valuable lessons on the road. Ten-year-old Olivia P. remembers "catching [her] biggest fish in Colorado." Not only is she great at fishing, but she says the best life lesson she's learned while RVing with her family is "how to make a fire." While some of these lessons can be learned at home, RVing gives families the ability to learn and practice these life skills every single day.
Small Spaces Are Great for Bonding
Even kids appreciate how RVing brings the family together. Nine-year-old Norah C. RVs with her siblings and parents Brandon and Brit. She says, "I like to RV because we get to be together all the time."
Twelve-year-old Lucas W. goes RVing in Florida's state and county parks, such as Blue Spring and Fort De Soto, with his grandparents while mom Nicole and step-dad John camp in a tent nearby. When asked about his travels, he says, "I love to RV with my family because it's a fun bonding experience between all of us. Just having a family get together with the prior generations."
To start planning your RV journey, click here. 
Article Courtesy of: https://www.parents.com/featured/WhatDoKidsReallyThinkGoRVing2021?sm_r=izkrmk