[vc_row][vc_column][vc_column_text]With the holidays over, the dark of winter can really start to set in. There aren't any presents to look forward to, no family gatherings to make things brighter. It's just you and the dead cold of winter.
But guess what? You don't have to sit in the dark, cold, winter. You can pack up your car or your RV and head down south. Say "goodbye" to snow and hello to sunshine as you make your way to warmer places with smiling faces.
Here are some of the top spots to hit up and must-dos during your southern winter vacation that may be just for a few days, or may last until winter breathes its last breath.
WHAT TO DO IN THE SOUTH THIS WINTER
Southern hospitality is a real thing so get ready to enjoy the experience during your time in the south. Here are our favorite places to go and things to do in this beautiful part of the country.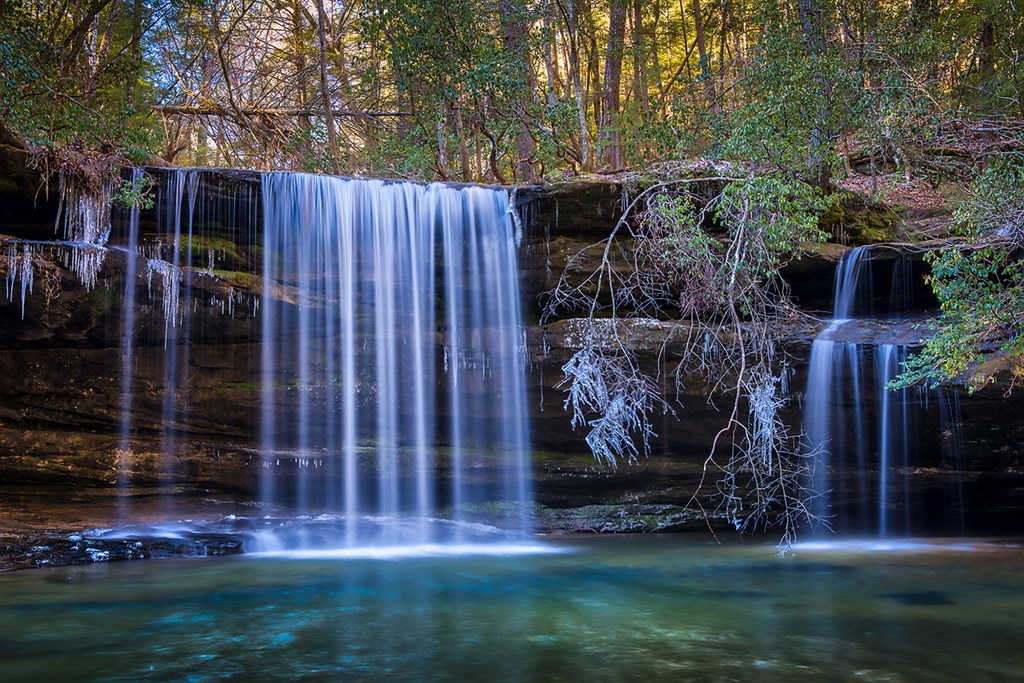 ALABAMA
Though the temperatures here can still be a bit cool, they are much warmer than places further north, so enjoy the more mild weather and some fun activities.
HIKING IN ALABAMA
Winter is a great time of the year to hike in Alabama. It's not too hot and it's not too cold. You can enjoy a full day of adventuring without working up a sweat. And the bonus is that you won't have to deal with as many bugs, either.
Here are some of the top spots to go hiking in the state:
Cherokee Rock Village
Moss Rock Reserve
Bankhead National Forest
Cheaha State Park
Monte Sano State Park
CLIMBING IN ALABAMA
If you're a rock climber or considering getting into the sport, this is the time and the place to do it. Though Alabama isn't known as a hot spot for climbing or bouldering, you'll be surprised to find that there are some great spots to get your hands dirty and climb on the sandstone.
Those spots include:
Moss Rock Preserve
Horse Pens 40
Jamestown
Sand Rock
Griffin Falls
ALABAMA WILDLIFE
On the Gulf Coast, you'll find Bon Secour National Wildlife Refuge that is home to 7,000 acres of a protected park. Here you can enjoy the mix of the beach and the forest, and the activities that go along with each. Hikers and bird-watchers head here to enjoy nature at its finest, and wildlife lovers will be thrilled with the opportunity to catch a glimpse or two of loggerhead sea turtles, armadillos, red foxes, and nearly 400 species of birds.
Alabama KOAs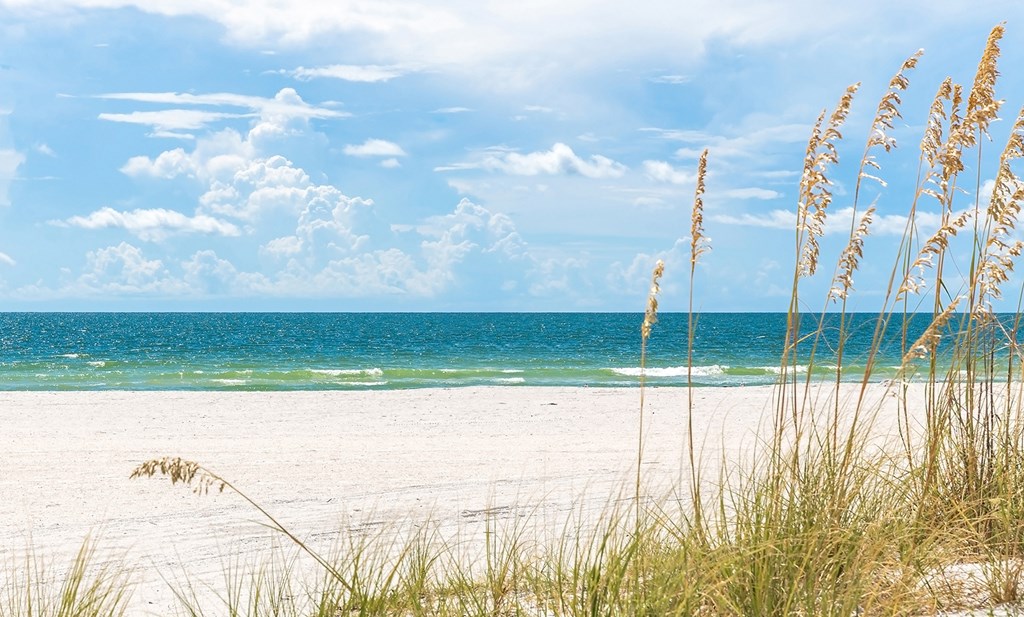 FLORIDA
Ahh, the Sunshine State. Florida is a state that gets mixed reviews but we are here to spread the love and share all of our favorite things there are to do in this state, especially when the weather in the rest of the country is less-than-ideal.
SNORKELING IN FLORIDA
Yes, you read that right. Snorkeling in the wintertime is something that you can actually do in Florida. And this isn't just any old snorkeling – this snorkeling is extra special in the winter. Head to Sister Springs in Crystal River. It's a 57-acre wetland refuge and is the place where you can see hundreds of manatees during the winter when they flock here to stay warm. You can swim with them, snorkel with them, or just paddle around in crystal-clear water with these gentle giants.
DISNEY WORLD
If you haven't experienced the magic of Disney, winter is the time to do it. The crowds aren't as crazy this time of the year and the weather is perfect for enjoying the parks of Walt Disney World. The holiday decorations and lights will likely still be up in January, so you can still enjoy some of the holiday spirit. But if not, then there is still plenty of magic to go around at the Happiest Place on Earth.
FLORIDA NASCAR
If your family is into NASCAR, then you may want to plan your trip to Florida for February when the Daytona 500 happens. Even if you're not a huge NASCAR fan, it's still a sight to see as it's full of fun and excitement. It's easy to get into when you've got a roaring crowd surrounding you.
BOATING IN FLORIDA
Florida's Gulf Coast is a hot spot for fishing and boating. With 20 marinas in the area, you can embark on all kinds of different aquatic adventures in the state of Florida. You can even island hop to favorite spots like Cayo Costa State Park. If you reel-y like fishing, make your way to Lovers Key State Park where you can find unique fish including cobia, Spanish mackerel, amberjack, tarpon, and grouper.
KAYAKING IN FLORIDA
If your idea of being out on the water is less on the side of zooming around in a boat and more on the side of taking it slow and scenic from the viewpoint of a kayak, then you've come to the right place. The backcountry of the Lower Keys in Florida is home to some of the most beautiful kayaking areas you'll ever see. If you aren't quite ready to go out on your own, you can enjoy a guided tour to see all the scenery and wildlife including sharks, barracuda, and more.
Florida KOAs

GEORGIA
Know primarily for its peaches, Georgia is a place you want to go in the winter to experience all of its charm and beauty.
HIKING IN GEORGIA
Georgia may not seem like a huge hiking destination and while it isn't in the ranks of places like Utah, that doesn't mean it's void of stunning sights to see that take a bit of a walk to get to.
Some of the hikes you should consider enjoying while in this beautiful state are:
Anna Ruby Falls Trail #15
West Rim Loop Trail
Canyon Loop Trail
Raven Cliffs Falls
Emery Creek Falls
Springer Mountain
Bridal Veil Falls
GEORGIA CITY LIFE
Savannah is a city not to be missed. Some claim it is the most charming city in the South, thanks to its scenery that takes you through moss hanging from oak trees, antebellum architecture, and city squares build for exploring. And if you're a history buff, you'll love all of the history that this city holds. But, there's a lot of modernity to enjoy here as well, particularly the food.
Georgia KOAs

MISSISSIPPI
This southern state is the birthplace of the delta blues, and Elvis Presley himself. It's also home to some tasty southern food and provides all the opportunities to relax or adventure, whatever you're feeling called to do on your southern vacation.
DRIVING IN MISSISSIPPI
The Mississippi Great River Road drive is like the Pacific Coast Highway of the south and it takes you through attractions, towns, and history as you make your way along the Mississippi River. Though this road spans the length of the entire United States, just enjoy the part that takes you through Mississippi.
FISHING IN MISSISSIPPI
Many people head to this part of the country to enjoy deep sea fishing. Charter a boat so that the locals can take you to the best fishing spots where you're most likely to catch some big ones. There are over 200 different kinds of fish that live in these Mississippi waters, so enjoy trying your hand at catching as many as you can.
 MISSISSIPPI'S ELVIS HISTORY
Mississippi's biggest pride and joy likely is that it is the birthplace of the King of Rock and Roll himself, Elvis Presley. His hometown of Tupelo offers a one-of-a-kind experience in a 15-acre park that includes the house where he was born, his childhood church, a museum, a theater, an events center, and of course, statues of the King.
Mississippi KOAs

TEXAS
Though snow can happen in Texas, it is rare and most of the time, you'll find yourself enjoying spring weather here during the winter. The Lone Star State has everything from bustling city life to quiet nature, so enjoy exploring it all.
HIKING IN TEXAS
Texas is home to some beautiful nature including Big Bend National Park. This park is comprised of 800,000 acres of terrain that covers a wide range of experiences. You've got the Rio Grande, the Chisos Mountains, the Chihuahuan Desert, and more. And winter is the perfect time to experience it all. It can get quite hot (and dangerous) in the summer, so hikers head here in the cooler months to enjoy the trails when temperatures feel much nicer.
CAVING IN TEXAS
Deep under Texas Hill country sits caves just waiting to be explored. One of the most notable groups of caves is the Natural Bridge Caverns. A guide takes you through caves that date back thousands of years and you will be in awe at how they are still standing. Above-ground, you can enjoy ziplining and gem-panning.
FISHING IN TEXAS
The Gulf of Mexico is home to some serious fish, and Port Aransas is the place to hook them. This place is known as the Fishing Capital of Texas, and you can charter boats here to take you on a hunt for tuna, marlin, kingfish, and more. And the best part? Once you've finished your day of fishing, you can take your freshly-caught fish up to a local restaurant where a chef will cook it to your liking.
Texas KOAs

SOUTH CAROLINA
This southern state is full of charm (aren't they all) and is home to subtropical beaches and marshlike sea islands that make this a unique spot to visit in the winter. It's also home to lots of history, so get ready to enjoy a range of scenery and activities.
HIKING IN SOUTH CAROLINA
South Carolina is home to some of the country's most popular national parks and protected wilderness areas, so get your hiking boots ready to do some walking. Nearly every hike you embark on in this state takes you to a place where you enjoy stunning views of the Blue Ridge Mountains, waterfalls, and much more.
Here are some of our favorite hikes in the state:
Caw Caw Trail
Raven Cliff Falls
Oconee Station and Station Falls
Table Rock Trail
Botany Bay Beach Walk
Boardwalk Loop Trail
Blue Ridge Railroad Historical Trail
BIRD WATCHING IN SOUTH CAROLINA
This may be news to you (it was to me) – both North and South Carolina are home to some of the best bird watching in the country. You can see all sorts of wild and rare birds while out walking around including Northern Cardinals, Carolina Chickadees, Red-Tailed Hawks, and more.
MOUNTAIN BIKING IN SOUTH CAROLINA
South Carolina is home to some top-notch mountain biking trails and ones that come in all shapes and sizes for all levels to enjoy.
South Carolina KOAs

LOUISIANA
Nicknamed "Sportsman's Paradise," Louisiana is home to all sorts of outdoor recreation, and we think you'll find something to love about sending part of your winter (if not all of it) in this charming southern state.
KAYAKING IN LOUISIANA
Make your way through this state via a kayak or canoe on the bayous, swamps, and coastal marshes. From your kayak or canoe, you can take in all the beautiful scenery around you as well as the wildlife that may pop up under you or next to you.
HIKING IN LOUISIANA
Louisiana has just one national forest, but it is a beautiful one. Kisatchie offers up over 350 miles of trails for you to explore via hiking, biking, horseback riding, or ATVing. This park spans seven different parishes in north and central Louisiana and is a wonderful place to enjoy nature at its finest.
BIKING IN LOUISIANA
Louisiana is home to the Tammany Trace trail, a 30-mile trail that was one a rail line. This trail takes you through hardwood forests via its path and to five different trailhead towns: Covington, Abita Springs, Mandeville, Lacombe, and Slidell. Each is home to art galleries, local shops, restaurants, and more to enjoy during a break from your bike ride.
Louisiana KOAs
So, if you're looking for an escape from the winter, take a look at some of the above places, dig a bit deeper into your research, and find where you want to spend some of your winter this year. We are here to remind you that you can actually enjoy winter and not have to suffer through the cold and the snow. So get out there, see what the beautiful South has to offer, and have fun this winter.
Article Courtesy of: https://koa.com/blog/top-reasons-to-vacation-in-the-south-this-winter/[/vc_column_text][/vc_column][/vc_row]