As humans, we love being comfortable. We love what we know – we are creatures of habit. That's why we have our favorite restaurants, our favorite movies, even our favorite camping destinations. There is something so nice about knowing what to expect, and knowing that it will be good.
However, as much as comfort can be a good thing, that's not where the growth happens. You don't grow your taste in food by eating at the same restaurant every weekend. You don't get to find new ways to be entertained by watching the same movies all the time. And you don't expand your view of the world and your perspective by camping at the same spots.
So, we are asking that you take a break from your usual camping spots for a bit. We aren't asking you to stop visiting them entirely. Just swap out one of your visits to your favorite camping spot to try out something new. And you may just find yourself with a new spot that makes it on your "favorites" list.
To help you get outside of your comfort zone and try something new, we've put together a list of some of the top unique camping destinations to explore. So next time you feel the desire to go camping, don't fall back on somewhere you've been before. Refer to this list of unique camping destinations for a new experience.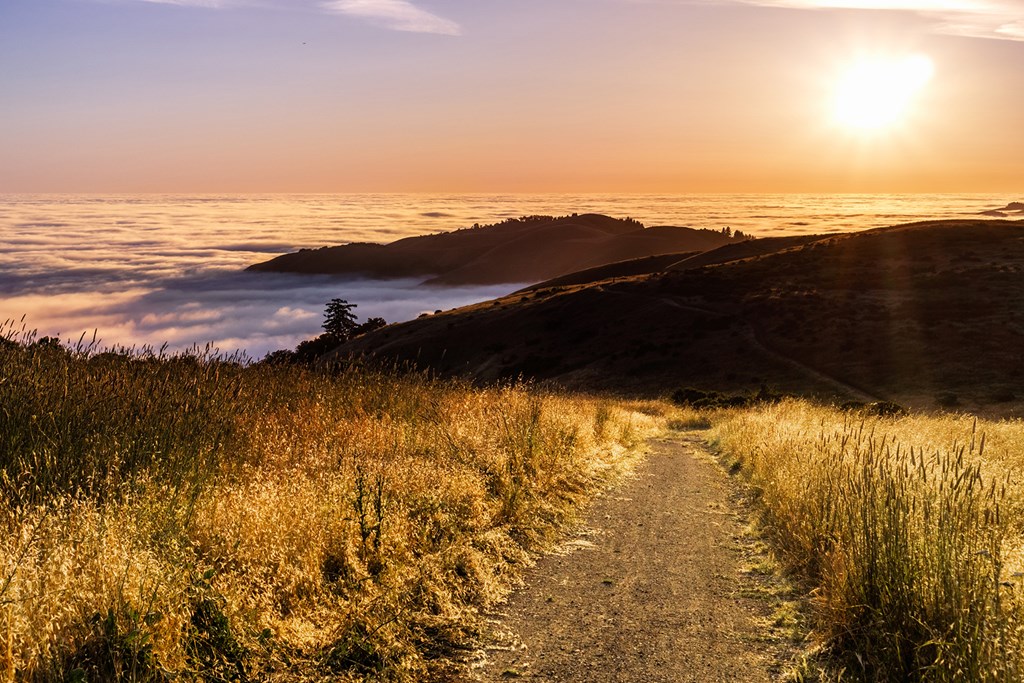 1. SANTA CRUZ | CALIFORNIA
When you head to this part of California, San Francisco usually steals the spotlight. While SF is a great city that you must visit at some point, we much prefer exploring around Santa Cruz. This beach city has all the nature you could ever want, and it's easily accessible. Many people are amazed at how much nature you can explore within the county of Santa Cruz, and how different your experience at one trail can be from the next. In this area of the country, you can be hiking along the oceanside, and then hop in your car, drive 20 minutes, and find yourself in the middle of a redwood forest. Talk about diversity!
Here are some of the hikes we think you'll love exploring in Santa Cruz:
Wilder Ranch State Park. This isn't just one hike but a place that serves as the starting place for you to explore the over 35 miles of trails in the area. This 7,000-acre park has everything from coastal bluffs to views of Monterey Bay, and even a forest.
Old Growth Trail, The Forest of Nisene Marks State Park. This family-friendly trail is packed with old-growth redwood trees (hence its name) and is a great way to see the park in a way that isn't too challenging and won't take too long.
And when you're ready to rest your head after a long day of exploring, head to the Santa Cruz / Monterey Bay KOA Holiday. Here you can sleep in an Airstream trailer and enjoy a unique way of sleeping in the great outdoors. It sleeps up to 4 people and has a full bathroom and shower for you to enjoy.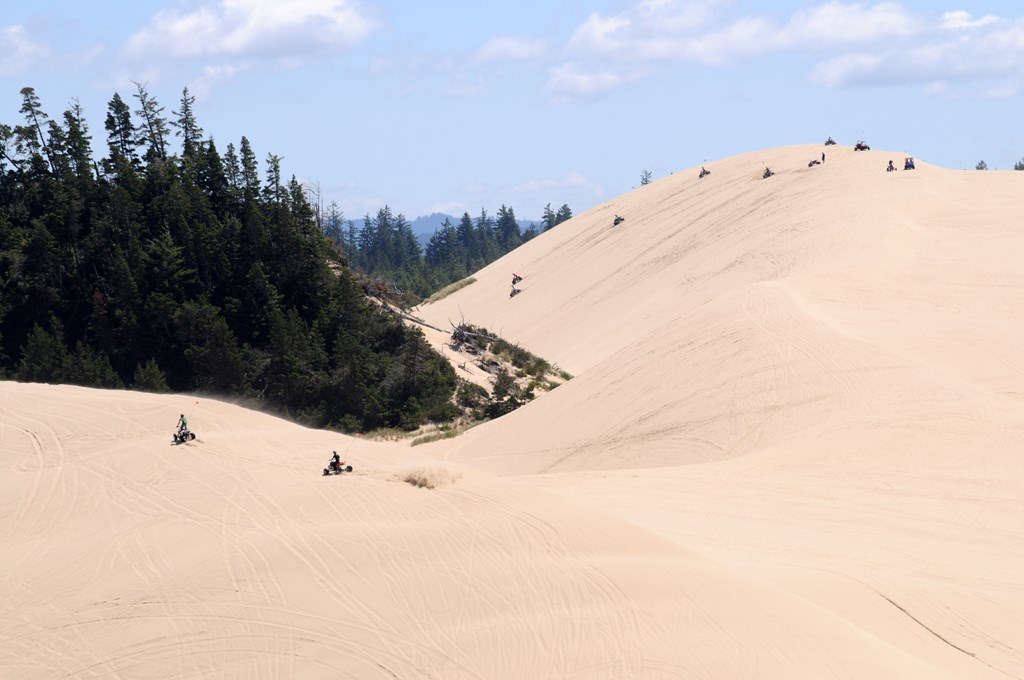 2. OREGON DUNES | OREGON
If you're looking for unique adventures coupled with a unique camping experience, then we've got just the place for you. The Oregon Dunes National Recreation Area stretches about 40 miles along the stunning Oregon coast and is, according to the Forest Service, one of the "largest expanses of temperature coastal sand dunes in the world."
This place is so magnificent, in fact, that it inspired Frank Herbert's science fiction book, "Dune" that was recently adapted into a movie featuring Zendaya and Timothee Chalamet. We think you'll find it just as inspiring but in your own way.
There are a few different ways to explore this unique place. One is by foot. However, it is important to know that exploring the Oregon Dunes by foot will get exhausting. Walking through sand takes much more work than walking on trails, so keep that in mind as you're planning out your adventures. By foot, you'll have the chance to spot some of the wildlife that lives here including things from sea lions and gray whales to elk and moose back on land.
If you have a need for speed, you can also explore the dunes via ATVs or dune buggies. Or, you can slide down the dunes by way of sandboarding. You can rent boards in the area to try your hand at some of the simple slopes or go for something more advanced if you think you're ready for it.
At the end of the day, you can head back to the Oregon Dunes KOA Holiday to camp in a caboose. Yes, you read that right: a train caboose. This KOA campground has a deluxe Southern Pacific caboose that has been transformed into a fun stay for 2 people, complete with a secluded patio and a grass section too. There are many other unique accommodations at this campsite, so be sure to look into which ones may strike your fancy.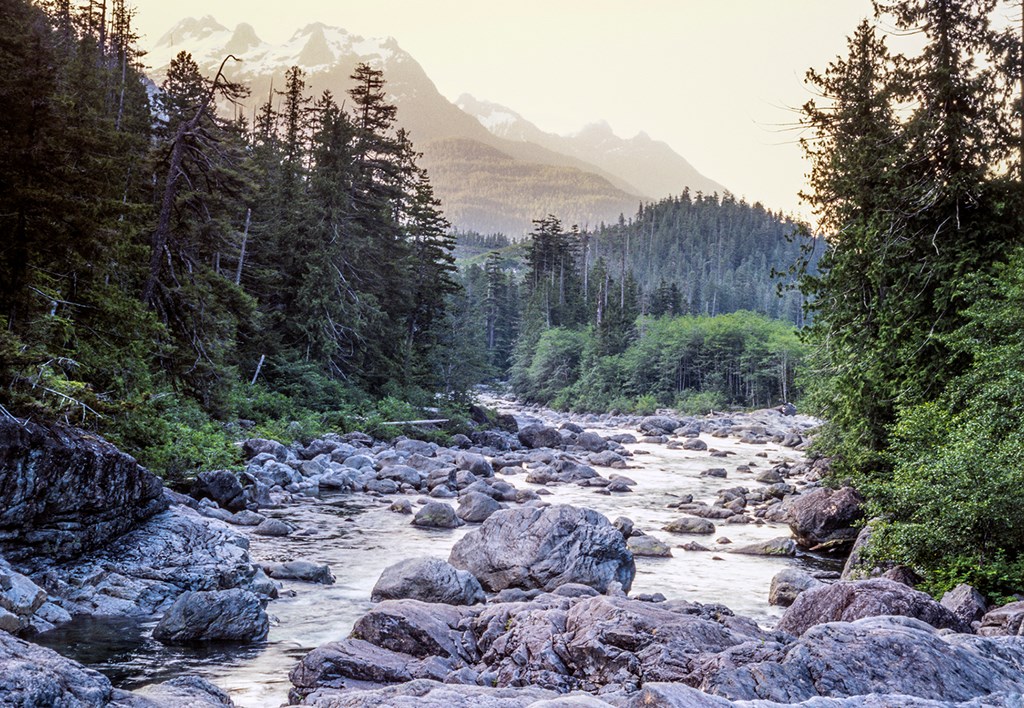 3. WHITE MOUNTAINS | NEW HAMPSHIRE
If you have always wondered what it would be like to explore the Appalachian Mountains, then look no further – we've found just the spot. The White Mountains are a mountain range that spans a large portion of New Hampshire and goes into a bit of Maine as well. Known as the most rugged mountains in New England, they offer all sorts of activities to enjoy.
Here you can hike, bike, ski, canoe, kayak, paddleboard, and more depending upon the time of the year that you visit. You can also enjoy exploring via train on the Conway Scenic Railroad, the Hobo Railroad, or the Mount Washington Cog Railway. You can also see the Polar Caves which are glacially formed caves and hurl down the ski mountains and Alpine slides.
As you can see, this area offers several unique ways to experience nature but if you're partial to exploring via hikes, then there are great options for that as well. Some short hiking trails provide great views without all the hard work. But if you're up for a challenge, then the White Mountains also has long hikes that take you to lakes, ponds, mountain summits, and more.
To close out your day, head to the Lincoln / Woodstock KOA Holiday and stay the night at a treehouse. Channel your inner child as you sit amongst the trees and enjoy a birds-eye view. The treehouse here sleeps up to 6 people and offers the comforts of cabin camping with a unique twist.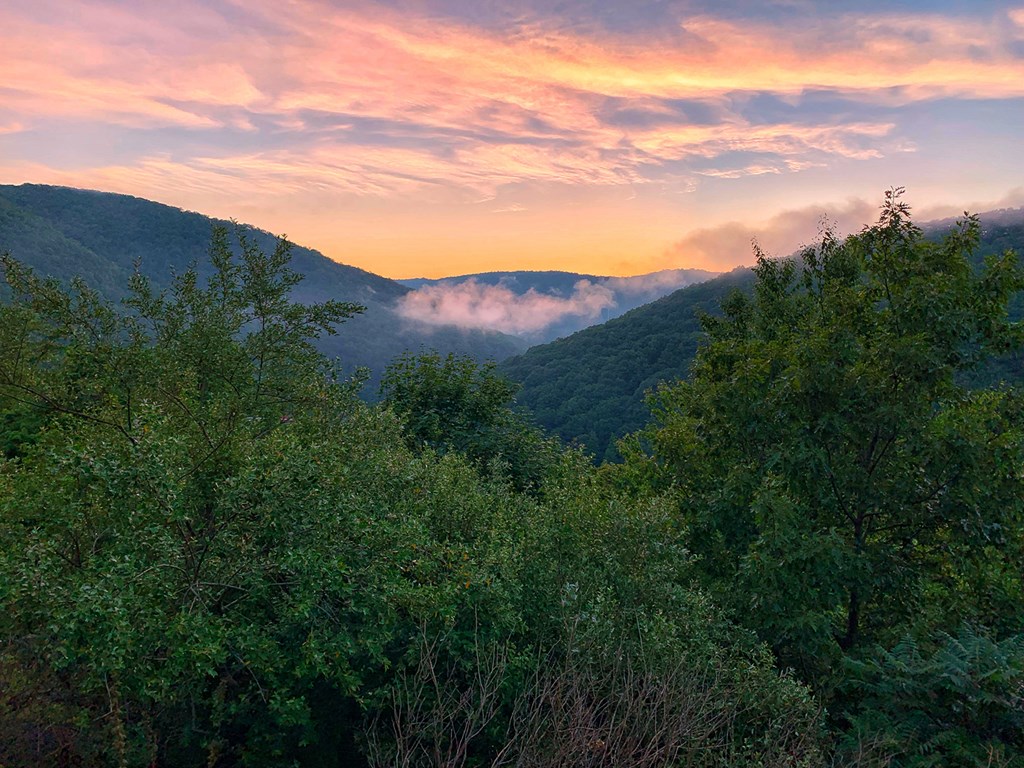 4. POCONO MOUNTAINS | PENNSYLVANIA
This region of Pennsylvania is known for its variety of outdoor adventures, including some of the best bird watching. Even if that doesn't sound fun to you, once you grab a pair of binoculars and a bird-watching book, you may be surprised at how interested you become.
If you're more of an adrenaline junky, then you'll love the parasailing and whitewater rafting available here. And, if you enjoy a slower pace during your camping trips, the small towns that line the area are fun to explore.
In short, there is something for everyone in this area. From ski runs to water parks, this place has it all (well, almost).
If hiking is on your list of things to do here, then make sure you find some time to hike the Bushkill Falls trail. This won't take too long, as it's only 2 miles, but is well worth it. These falls are nicknamed the Niagara of Pennsylvania, and aptly so. There are 8 waterfalls here that you can access from several different hiking trails. The trails will take you through streams, pools, and more.
When it's time to rest your head, then make your way to the Delaware Water Gap / Pocono Mountain KOA Holiday for your chance at a truly unique camping experience. Here you have the option to stay in a Conestoga wagon. Though this immediately conjures up images of Americans making their way across the west in covered wagons, we promise your experience staying in these wagons will be much different. They are complete with cable TV and enough room to sleep 6 people.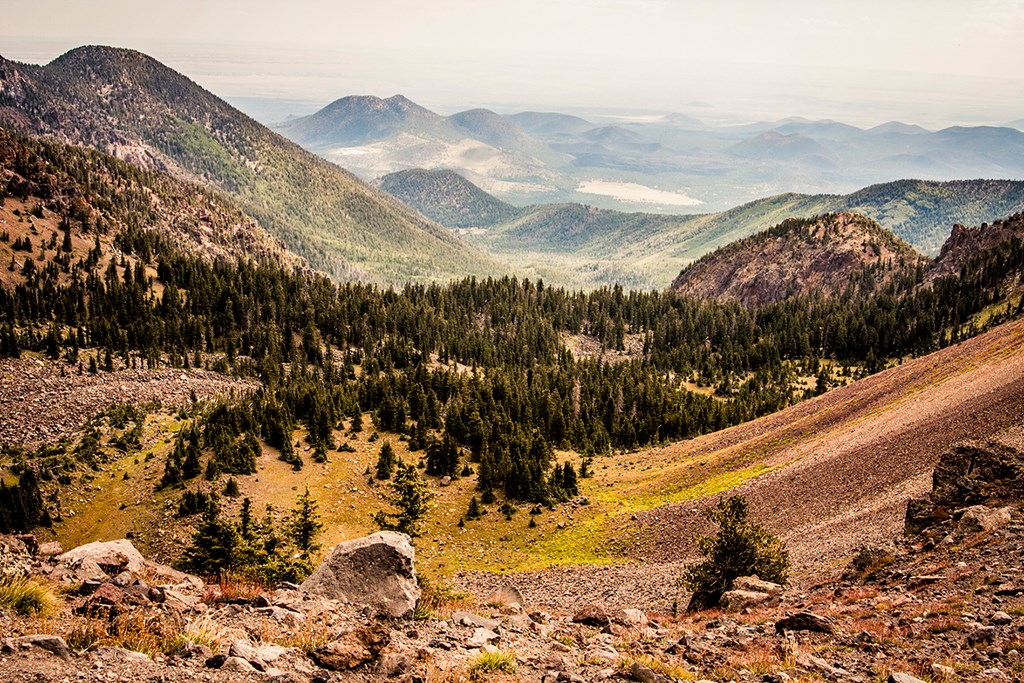 5. FLAGSTAFF | ARIZONA
When people think of Arizona, they typically think of Phoenix or the Grand Canyon. However, what many people don't know is that there is a lot more going on in this state than that. And one place that offers up some great outdoor adventures is Flagstaff.
Just about 2 hours north of Phoenix sits this mountain town that is the gateway to the San Francisco Peaks and home to the tallest mountain in Arizona, Humphreys Peak. The town itself is a cute college town full of little shops and restaurants that are worth a day of exploring. But the outdoors are what shines here.
Learn more about the history of civilization by visiting the ancient cliff dwellings of Walnut Canyon National Monument as well as the ancient native pueblos in Wupatki National Monument.
You can also get out of this world and into another by heading to the Lowell Observatory to take a look at the stars. Flagstaff is known for its bright stars thanks to its low light pollution, which makes for ideal stargazing.
When you're ready to hit the trails, there are all kinds of hikes here for all levels but if you're wanting a challenge, then we suggest Humphreys Peak. It is the highest point in Arizona at nearly 13,000 feet, so be sure you mentally and physically prepare yourself for a hike at this elevation. Though the hike is only 4.8 miles to the top, it will take some time and lots of breaks as you acclimate to the elevation. As always, be sure to bring plenty of water and food to make it through the hike.
After a day like that, you'll be ready to crash, and we've got the perfect place for you to do so. The Flagstaff KOA Holiday offers the chance to sleep in a teepee. Though they don't have their own bathroom, they are close to bathrooms for convenience and are a great way to shake up your typical camping experience. They are great for families, as some of them sleep up to 6 people.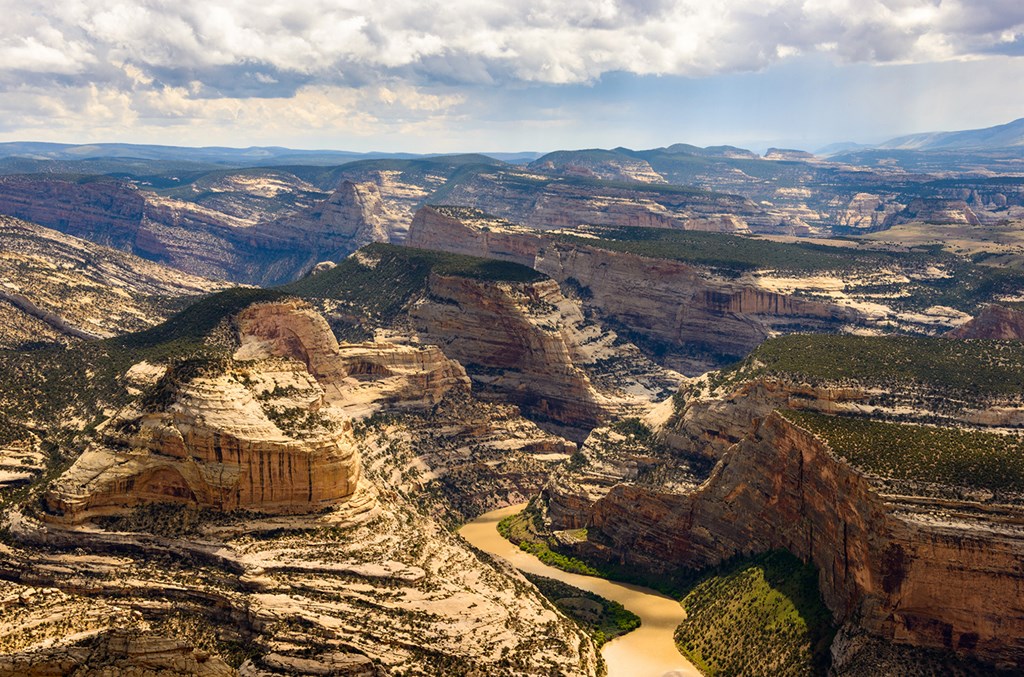 6. DINOSAUR NATIONAL MONUMENT | UTAH
Though quite remote, if you've got kids who are into dinosaurs, this may be their dream camping trip. Dinosaur National Monument a.k.a Dinosaurland was home to dinosaurs a long long time ago, but their remains can still be seen embedded in the rocks.
Though sadly no dinosaurs are roaming here today, there is life in the form of the desert, rivers, and mountains, all of which are worth experiencing. This place spans 210,000 acres, so there is a lot to explore. You can do some of it via rafting on the Green or Yampa Rivers. You can also do some of it via hiking through the rugged landscape. And, if you and your kids are into history, be sure you stop to take a look at the petroglyphs along the way.
If you're looking for a family-friendly, basic hike to experience at Dinosaur National Monument, we suggest the Fossil Discovery Trail. It is just 1.2 miles and is considered the flagship hike in the area. On that short trail, you will venture through 80 million years worth of geologic formations. And it takes you to the Quarry Exhibit Hall where you can lay your eyes on the 1,500 dinosaur bones that are safely housed here.
To continue your unique experience in Dinosaur National Monument, opt to camp at the Vernal / Dinosaurland KOA Holiday in a yurt. The yurt here, dubbed the Woody Tent, is complete with cable TV, a full bath with shower, a partial kitchen, a patio, and the ability to sleep up to 4 people. Talk about glamping! You may find yourself extending your trip just to continue to live of luxury in this yurt.
As you can see, there are some fun and unique places just waiting for you to experience them. And this is only a tiny glimpse at all of the adventures you could potentially have by getting outside of your comfort zone and trying something new. We don't know about you, but we sure feel inspired to get out there and explore new territory!