[vc_row][vc_column][vc_column_text]Not all national parks are made the same. Some are more about man-made history or war lore, while others are aquatic, or mountainous, or glacial. Others, still, are even known for their food. From urban parks teeming with unique restaurants to historic houses known for their popovers, dining experiences only add to the allure for some of America's best national parks. Here are seven of the best national park eats worth traveling for.
1. HOT SPRINGS NATIONAL PARK
Considering the fact that Hot Springs National Park is primarily an urban park centered around the downtown portion of the city of the same name, it makes sense that this charming mountain park would be teeming with good eats. Indeed, Hot Springs may very well be the ultimate national park for foodies. Superior Bathhouse, located in one of the former bathhouses along Bathhouse Row, is the world's first brewery to make beer with thermal water, and America's first brewery located within a national park. Try it for yourself with any of their seasonal ales, like the Arkansour hopped sour, the Cranpus cranberry orange kettle sour, or the Beez Kneez blonde ale. The food is excellent as well, like the buffalo cauliflower, beer cheese dip, Cuban sandwich, and veggie loaded baked potato. Beyond Superior, Hot Springs features a wide range of destination-worthy eats, from the steaks and wines at Vault 723 and the bacon cinnamon rolls at Will's Cinnamon Shop to the Moroccan chickpea soup and chocolate chip cookies at Kollective Coffee & Tea and the goulash and cabbage rolls at Steinhaus Keller.
Nearby KOAs:
Hot Springs National Park KOA Holiday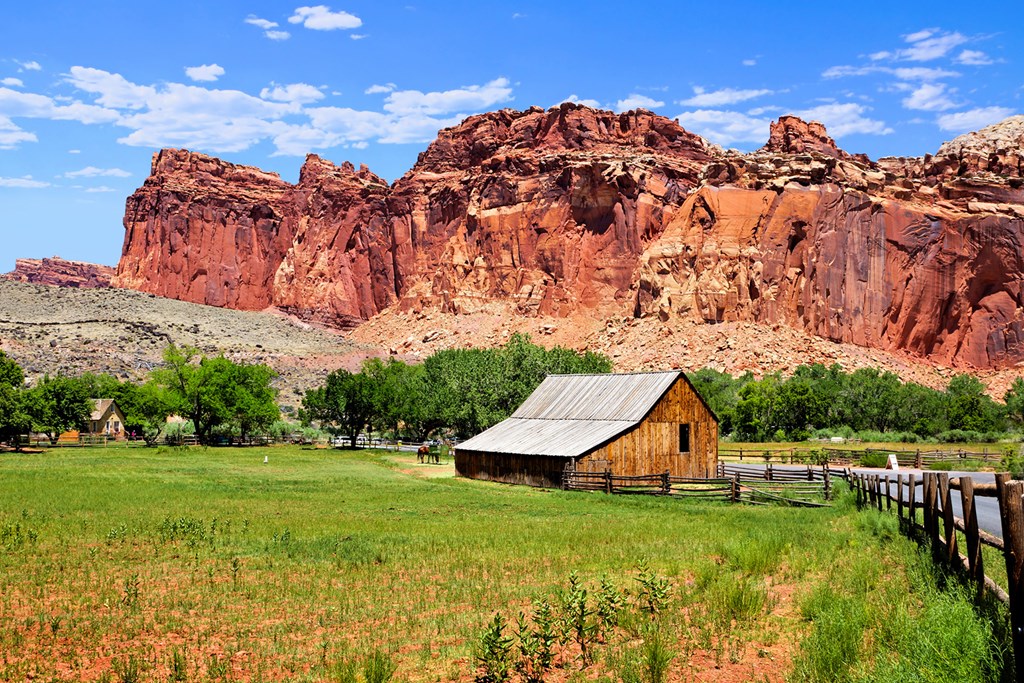 2. CAPITOL REEF NATIONAL PARK
Compared to other Utah national parks, Capitol Reef is easily among the most underrated, especially when you consider this is the rare place where you can combine canyons and cliffs with freshly baked pie. Yes, this rocky high-desert wonderland, woven with hiking trails and rock climbing treks, is also home to the Fruita Historic District, a summertime oasis of cherry, apple, and peach orchards. In case you don't feel like picking your own fruit and baking your own pie, you can cut right to the chase by visiting the historic Gifford House, where the kitchen has been converted into a small market selling pioneer tools, artisan items, and pie. Trust when we say that these freshly baked fruit pies are well worth the journey alone.
Nearby KOAs:
Richfield KOA Holiday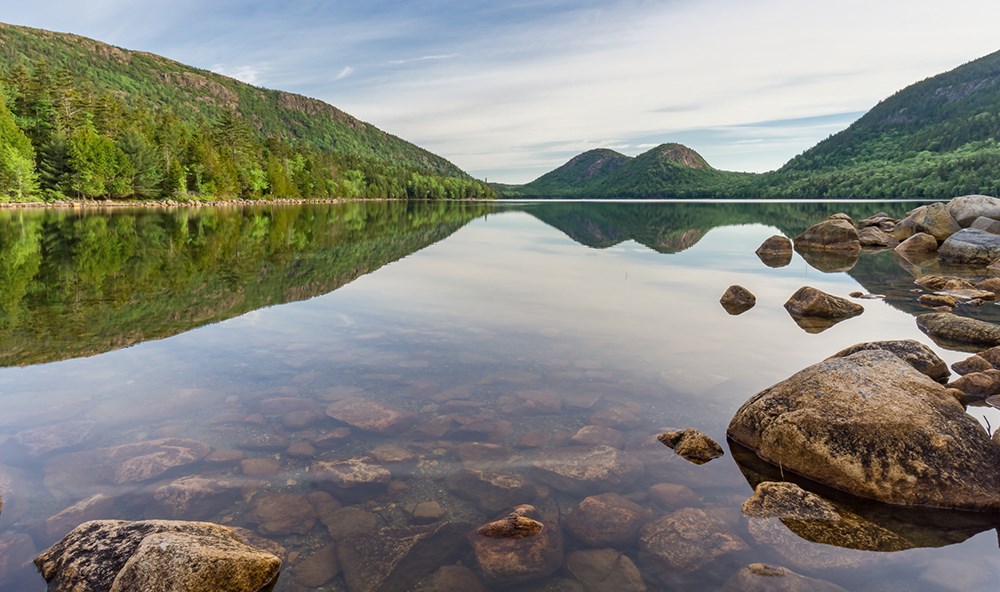 3. ACADIA NATIONAL PARK
Acadia is the most visited national park in New England for many reasons. Among them are the stunning diversity, vivid scenery, abundant wildlife, pristine lakes, and foggy shores, not to mention Cadillac Mountain, the highest peak in the park and the first place to see sunlight each morning in the U.S. Oh, and don't forget the popovers at the Jordan Pond House, a delicacy that's come to be as renowned as the park's loons. This historic house, a seasonal restaurant only open in the summer and early fall months, is hallowed for its buttery popovers, served with fruit jam and butter, or even as a popover sundae with chocolate sauce and ice cream. The rest of the locally sourced menu, which runs the gamut from lobster stew to blueberry crisp, is worth the drive as well, but don't sleep on those popovers.
Nearby KOAs:
Bar Harbor / Oceanside KOA Holiday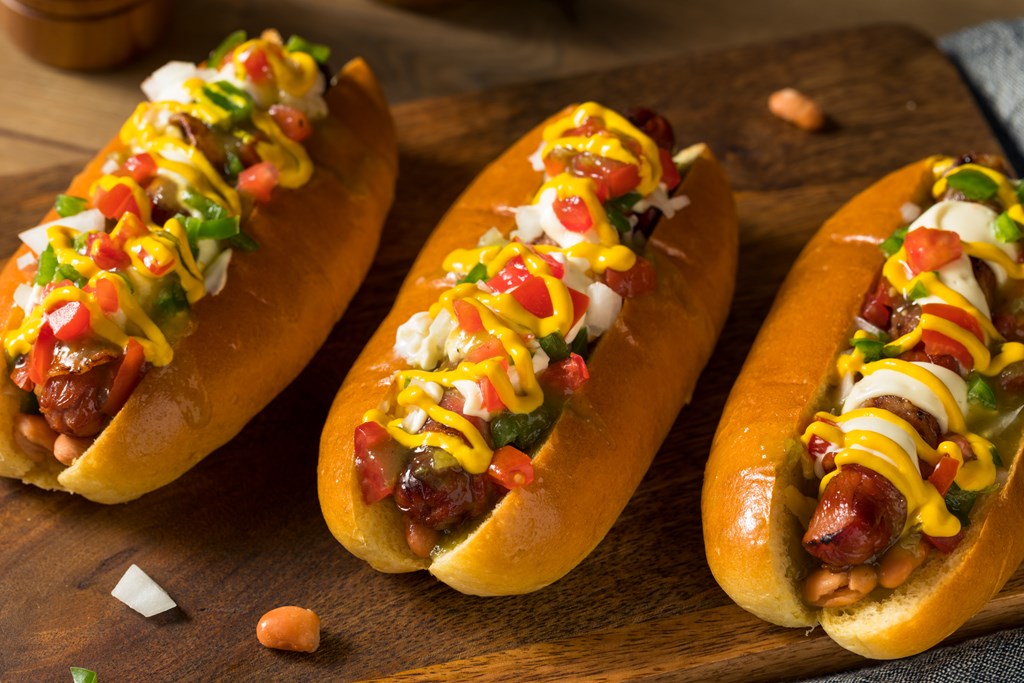 4. SAGUARO NATIONAL PARK
Home to the mightiest, tallest, and most iconic cacti in the world, Saguaro National Park is a sprawling, immersive landscape of singular desert flora. The park is also conveniently close to Tucson, with hiking trails and sections on both the east and west side of this food-filled city. Mere minutes from downtown, the park makes it entirely possible to spend your day hiking and then immediately refuel with a Sonoran hot dog — a bacon-wrapped, bean-topped specialty popularized at local institutions like El Guero Canelo and Ruiz Hot Dogs. As the first U.S. city to be named a UNESCO City of Gastronomy, you can rest assured that good eats are aplenty here, from the banh mi quesadillas and chopped steak tacos at BOCA Tacos y Tequila to the agua frescas, huevos rancheros, and chili-laden stews at La Chaiteria.
Nearby KOAs:
Tucson / Lazydays KOA Resort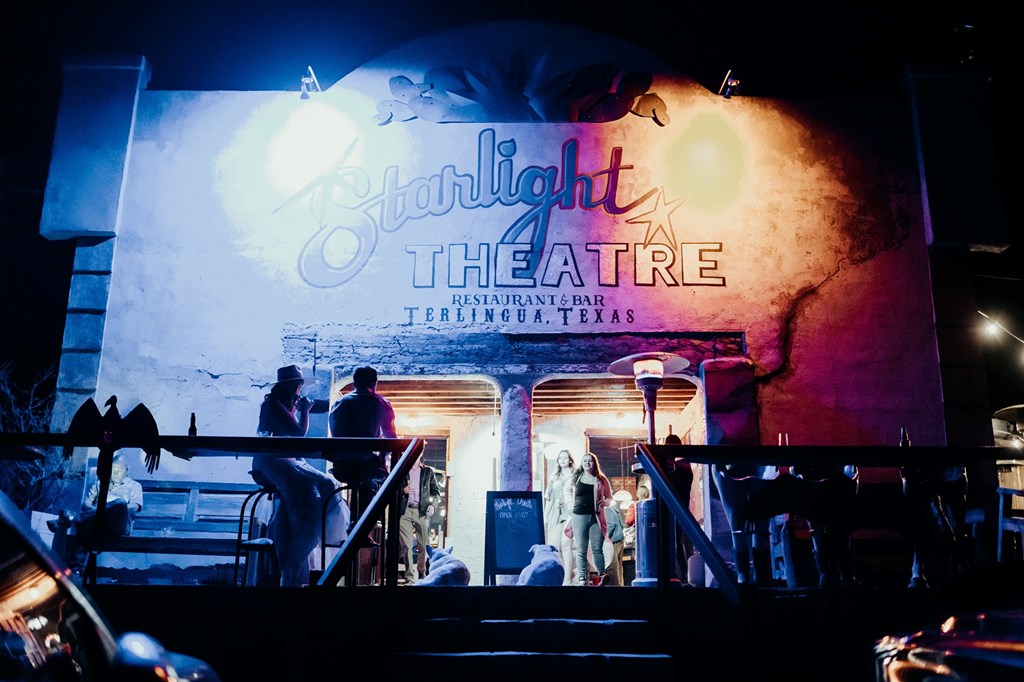 5. BIG BEND NATIONAL PARK
Roughly four and a half hours southeast of El Paso, this enormous Texas park has plenty to see and do, from hiking the Chisos Mountains and soaking in riverside hot springs to trekking into Santa Elena Canyon along the Rio Grande. And despite how quiet and desolate it may feel, the area is surprisingly rich with good food. This is particularly true of the Terlingua ghost town, an artsy and funky oasis that's got a killer restaurant known as the Starlight Theatre. Bedecked like a soaring saloon, the restaurant exceeds expectations with modern Tex-Mex fare like chicken-fried antelope strips with beer gravy and tequila-marinated quail in blueberry-balsamic sauce. To drink, Starlight is particularly well-versed in the art of margarita-shaking.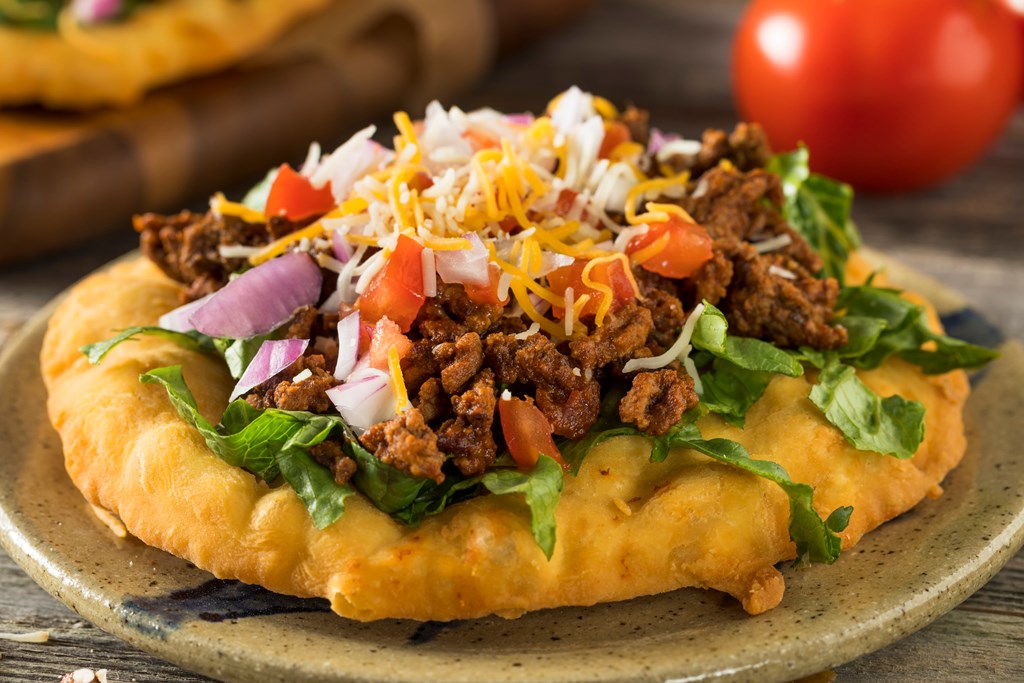 6. BADLANDS NATIONAL PARK
Filled with buttes and spires and bison and bighorn sheep and a landscape that looks downright Martian, it might be hard to pry yourself away from Badlands National Park for food, but you'll be pleasantly surprised by the local offerings. Cedar Pass Lodge, located within the park, has a great restaurant specializing in local and Native American ingredients, including Sioux Indian tacos and fry bread topped with wojapi, a kind of Native American berry jam. For dessert, try the kuchen, a type of German cake and the state dessert of South Dakota. Just outside the park lies Wall Drug, an enormous kitschy roadside attraction filled with shops, bars, and restaurants. Their claim to fame are the freshly fried cake donuts, available with chocolate or maple glaze.
Nearby KOAs:
Badlands / White River KOA Holiday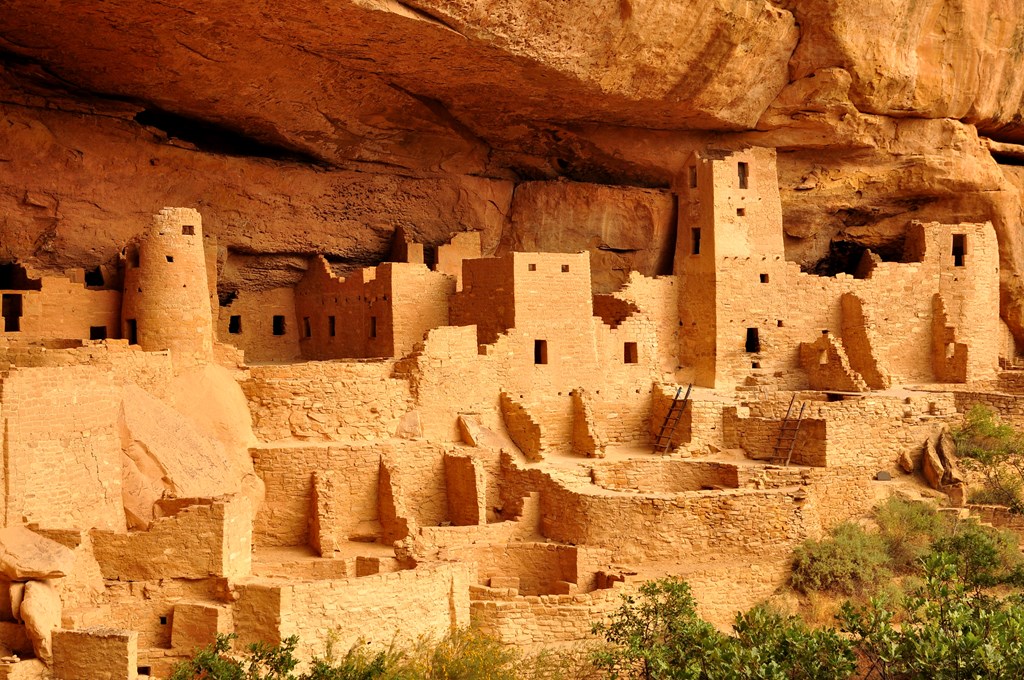 7. MESA VERDE NATIONAL PARK
America's first national park designated in order to protect man-made history (in this case, cliff dwellings created by ancient Puebloans), this southern Colorado park is rife with unique discoveries and unexpected sights. Chief among those unexpected sights, aside from the town-sized cliff dwellings, is the food. Located in the surrounding town of Mancos, Absolute Bakery & Cafe is a hallowed community haven for those looking to fuel up for a day in the park. A popular stopover for breakfast or brunch, the charming cafe has avocado omelets, chicken Florentine, Cubano sandwiches, and house-baked pastries like cherry strudel, pumpkin brownies, and coconut-walnut blondies.
Nearby KOAs:
Cortez / Mesa Verde KOA Journey
8. EVERGLADES NATIONAL PARK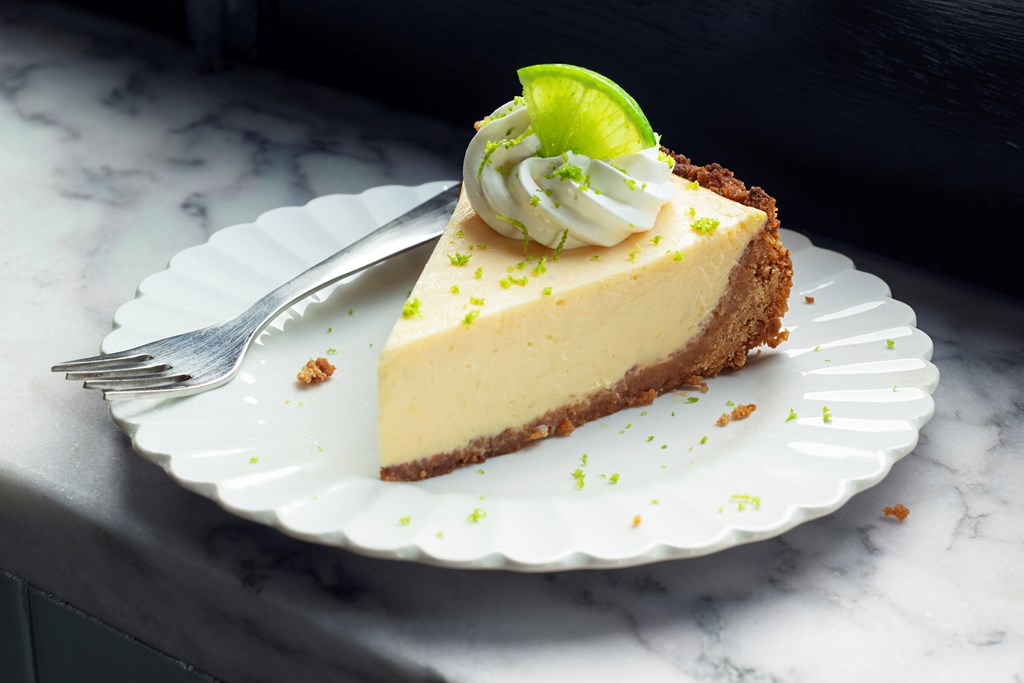 The largest national park east of the Mississippi and the largest subtropical wilderness on the continent, Everglades National Park is a veritable wonderland of waterways, mangrove forests, and intimidating wildlife. Before heading into the park for a kayak trip or a stroll along the Anhinga Trail, though, there's another stop you need to make just outside park borders. Robert Is Here is an iconic and timeworn fruit stand near Everglades' main entrance on the east side. While you can certainly stock up on fresh tropical fruit, along with other sundries like honey and guanabana leaves, the market is perhaps best revered for its milkshakes and smoothies. Try something tropical and bright, like a smoothie blended with coconut, key lime, or papaya, or get sweeter with a creamy milkshake. Altogether, the options for flavors are endless, ranging from the familiar (blueberry, mango, cherry) to the unfamiliar (black sapote, canistel, sapodilla).
Nearby KOAs:
Naples / Marco Island KOA Holiday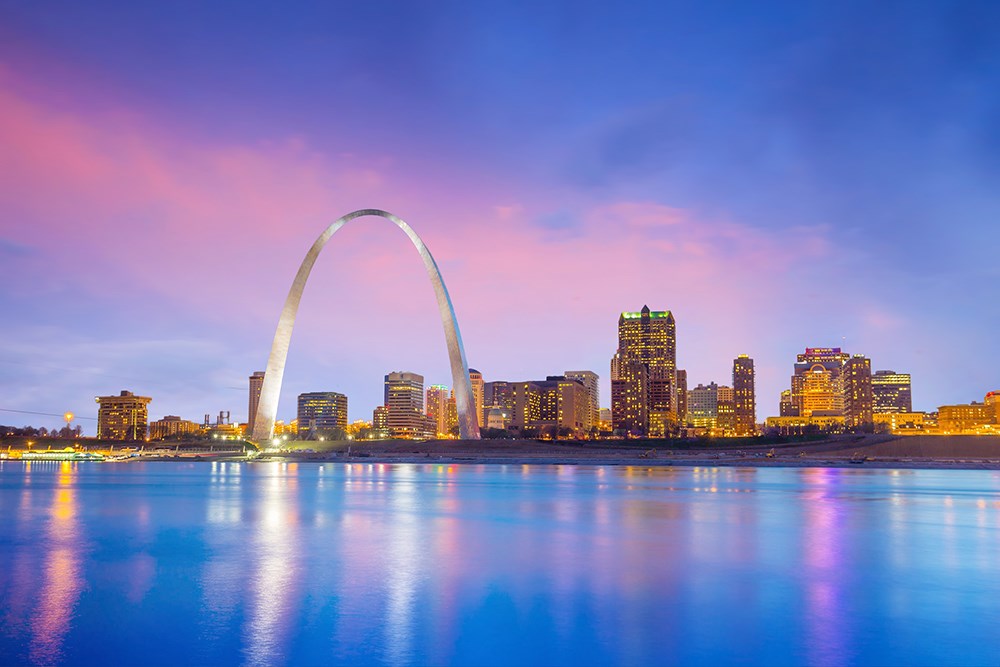 9. GATEWAY ARCH NATIONAL PARK
Right up there with the the Washington Monument or the Empire State Building, St. Louis' Gateway Arch is one of the most recognizable structures in the U.S. It forms the heart of one of our newer national parks, Gateway Arch National Park, located entirely within the city of St. Louis, and the urban national park within. Though tiny, the park also benefits from being in a sizable city, which means you won't be lacking in good eats. One of the tastiest regional specialties is gooey butter cake, which you can try from any number of cafes, bakeries, and restaurants, like Park Avenue Coffee and Pint Size Bakery & Coffee. For something a bit more in-depth, you can't go wrong at Brasserie by Niche, one of the city's foremost restaurants. Owned by acclaimed chef Gerard Craft, this enduring staple is adored for its cozy French comforts, like escargots, cassoulet, and duck confit.
Nearby KOAs:
St. Louis N.E. / I-270 / Granite City KOA Journey
St. Louis West / Historic Route 66 KOA Holiday
Stanton / Meramec KOA Journey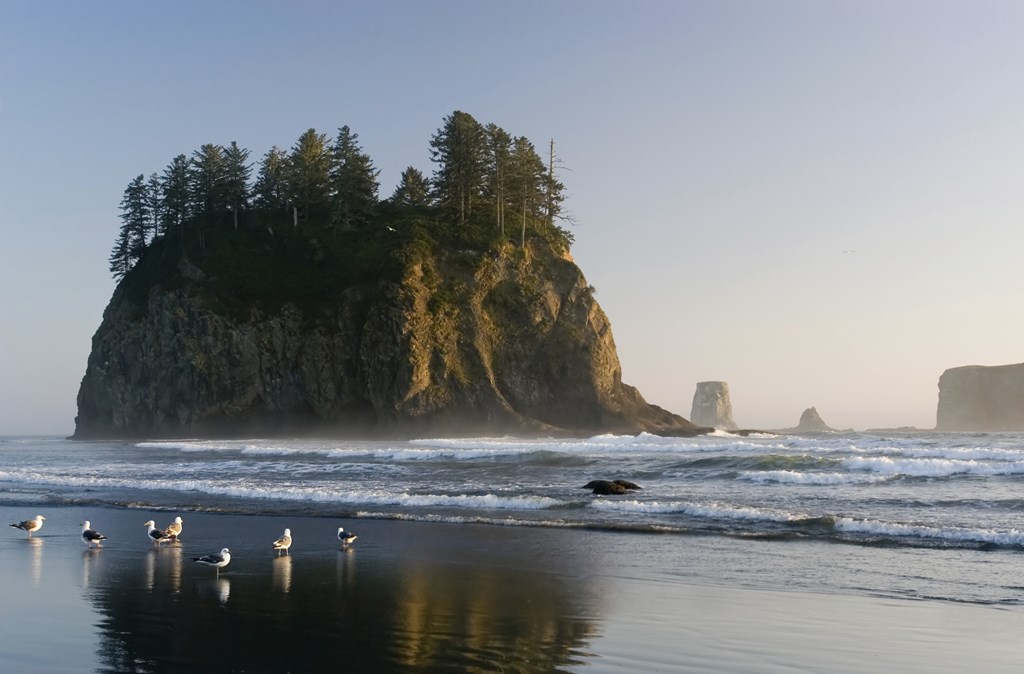 10. OLYMPIC NATIONAL PARK
A long day spent hiking the Hoh Rainforest or trekking along Kalaloch Beach in Olympic National Park merits a good, hearty, and wholesome meal, and you'll be well served for such cravings at Creekside Restaurant. Located in Kalaloch Lodge, perched on a bluff overlooking the Pacific Ocean, the restaurant is the perfect national park dining spot in that it rigorously sourced ingredients sustainably and locally, right down to the all-Washington wine list. Most ingredients come from within 150 miles of the park, including Dungeness crab, local cheese plates, barbecued salmon, and steamed clams. The fact that the restaurant is irresistibly cozy, bedecked like a nautical ship, makes it all taste that much better.
Nearby KOAs:
Olympic Peninsula / Port Angeles KOA Journey
Article Courtesy of: https://koa.com/blog/10-of-the-best-national-park-eats-worth-traveling-for/[/vc_column_text][/vc_column][/vc_row]